Mortgage Information - 2020
Compliments of Denise Pisani
Bank of Canada Hints at No Interest Rate Hikes Until 2023
When you can borrow for 2% ......
Prospective homebuyers were reassured that interest rates will remain near historic lows "for a long time," according to Bank of Canada Governor Tiff Macklem
The BoC chief made the comments during a conference call following the Bank's interest rate meeting, where it left the overnight lending rate unchanged at 0.25%, at its "effective lower bound."
"Interest rates are very low and they are going to be there for a long time," Macklem said. "Canadians and Canadian businesses are facing an unusual amount of uncertainty, so we have been unusually clear about the future path for interest rates."
In the Governing Council's official statement, it said it would "hold the policy interest rate at the effective lower bound until economic slack is absorbed so that the 2 percent inflation target is sustainably achieved."
Observers say that implies the Bank has no plans to start raising rates until at least 2023.
"Based on the Bank's new forecasts, this implies it has no intention of raising policy rates for several years," wrote Capital Economics economist Stephen Brown.
"While the Bank may eventually raise its central scenario forecasts for growth and inflation, our forecasts are still consistent with the broad message in today's policy statement," he added. "That is, despite the huge stimulus, there is little chance that a surge in inflation will justify raising interest rates within the next few years."
The BoC also confirm that its bond purchases, which have helped to inject liquidity into the lending market and help keep mortgage rates lower than where they otherwise may be, will continue until the economic recovery is "well underway."
"We continue to think asset purchases will continue at least through the first quarter of 2021, and likely well into next year," wrote Josh Nye of RBC Economics.
Some of the BoC's updated forecasts include:
GDP growth of -7.8% in 2020, +5.1% in 2021 and +3.7% in 2022

Inflation to remain below 2%, at 0.6% in 2020, 1.2% in 2021 and 1.7% in 2022

The worst impacts of the COVID-19 pandemic should subside by mid-2022
What does that mean for homebuyers?
It's rare to have such a clear roadmap for future interest rates confirmed by the Bank of Canada itself. So, what would another couple of years of rock-bottom interest rates mean for homebuyers and how might that affect mortgage decisions today?
Rates have already been falling significantly over the last couple of months, with many mortgage rates—including insured 5-year fixeds—now available for under 2.00%. Remember that those shopping for insured 5-year fixed rates in January were looking at rates at around 2.50% (or close to 3.00% for uninsured 5-year fixeds).
The biggest question is whether you choose to lock in these low rates at a longer term, say 5 or 7 years, or opt for a shorter fixed term or variable rate.
While existing variable-rate mortgage holders have enjoyed significant savings thanks to the drop in prime rate from 3.95% in January to 2.45% today (numerous mortgage holders at the time were able to snatch rates of prime – 1.00%), new variable-rate discounts aren't quite as competitive.
"Unless you're able to find a variable rate at least a half-point under the best 5-year fixed rates from fair-penalty lenders, the risk-reward of floating your rate isn't overly attractive," 
wrote
 Rob McLister, founder of RateSpy.com.
"Barring that sort of discount, if the BoC were to hike rates 100 bps in 2023, for example, you'd pay less in a 5-year fixed—assuming you didn't break the mortgage early."
Fixed rates have been trending downward largely thanks to falling bond yields and the Bank of Canada's quantitative easing programs, which have injected billions of dollars in liquidity into the market, which in turn has reduced much of the risk for mortgage lenders.
"If the BoC's forecast pans out, the next few years entail little risk of significant increases to bond yields (relevant for fixed mortgage rates) and the overnight rate (relevant for variable mortgage rates)," McLister added
5 year closed term HIGH RATIO 1.99%
5 year variable term HIGH RATIO 1.95%
5 year closed LOW RATIO (20% down or more) 2.39%
5 year variable LOW RATIO (20% down or more)
1% cashback of mortgage amount 2.29%
2% cashback of mortgage amount 2.49%
3% cashback of mortgage amount 2.69%
This cashback offer only applies to HIGH RATIO purchases, if you have questions, please call me at 416 629 5363
Private 2st and 2nd mortgages available

Secured LINES

B LENDER / Bruised Credit

Cottage Financing

Secondary Home Purchases

Investment Purchases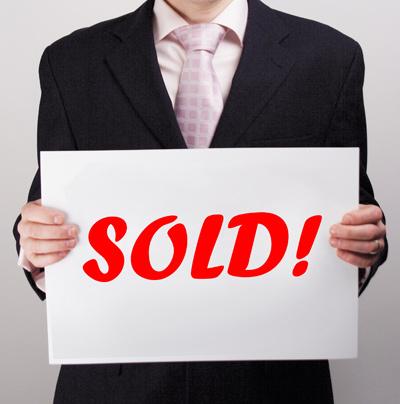 Mortgage basics
Amortization. Fixed rate. Variable rate. High-ratio. Principal. If you're mystified by mortgage-speak, you're not alone. Here's a crash course in mortgage basics to help you make smart decisions about one of the biggest investments you'll ever make.
Choose a term that works for you.
A term is a period of time (from 6 months to 10+ years) during which you pay your mortgage at a specified interest rate. To figure out what term is right for you, decide how comfortable you are with the volatility of the market and how important a stable mortgage payment is to your budget.
Long term:
Right now, interest rates are low. If you're afraid they'll go up and you want to lock in at a low rate, or you want to know exactly how much you'll be paying every month, go for a longer term like 5, 7 or 10 years.
Short term:
If interest rates look like they're falling, this may be a better bet. If you're comfortable with payments that may fluctuate somewhat, your best bet is a shorter-term mortgage (i.e. a 6-month variable rate mortgage) that lets you take advantage of low rates, but also has the flexibility of allowing you to lock in and convert to a longer-term mortgage whenever you want.
Decide on an amortization period.
The amortization is the number of years (15, 20, 25) it would take to pay back the loan based on a fixed payment amount. The longer the amortization, the more interest you'll pay. You can shorten your amortization by increasing your payments, paying lump sums towards the principal, or renewing your loan at a lower rate.
Decide on a fixed or variable rate.
A fixed-rate mortgage means you pay a set amount every month for the term of your loan. Whether posted interest rates rise or fall, your payments won't change.
With a variable-rate mortgage, your interest rate fluctuates with your lender's prime lending rate. It offers more flexibility, but also more risk. Typically, you pay a set amount every month, but when rates fall, more cash goes to principal, which reduces the interest you'll have to pay in the long term. If rates go up, however, your set payment may not be enough to cover interest and principal, so you could end up having to pay more.
Choose a closed vs. open mortgage.
In an open mortgage, you can repay your loan any time without penalty. So if you sell another property or come into some extra money, you can pay down your principal whenever you want. Interest rates for open mortgages tend to be higher than for closed, and terms are typically shorter.
A closed mortgage is less flexible. If you decide to pay off a big chunk of your principal, you could incur a penalty. However, even closed mortgages have pretty generous prepayment options (usually up to 20% of the principal per year).
Decide how often you'll make payments.
You can pay monthly, bi-weekly or weekly. Here's the difference: with monthly payments, you make 12 a year. With bi-weekly payments, it's 26. That's the equivalent of 13 payments a year instead of 12. You probably won't notice much of a difference in your cash flow, but you'll pay off your mortgage faster, and save yourself thousands in interest.
Will you get a high-ratio or conventional mortgage?
That depends on the size of your down payment. A conventional mortgage is a loan that covers up to 75% of the purchase price, and doesn't need to be insured against default. A high-ratio mortgage is anything over 75%, and must be insured by the Canada Mortgage and Housing Corporation (CMHC) or GE Capital. You can add your insurance premium (a percentage of your loan amount) to your mortgage or pay it on closing.
Get pre-approved.
Find out how much you're eligible to borrow before you start looking. You'll know exactly how much you can afford, and you'll be guaranteed the interest rate that's available at the time of your pre-approval for 60-120 days. If rates go up, you won't have to worry about paying more, and if they go down, you get the lower rate. It's win-win, free and there's never an obligation to go with that lender.
Shop smart.
Now that you're armed with some mortgage knowledge, you'll be able to choose a loan that best meets your needs. If you need more info, most lenders have helpful information on their websites, or you can always ask your REALTOR® for help understanding the ins and outs of mortgages.
Trademarks owned or controlled by The Canadian Real Estate Association. Used under licence.